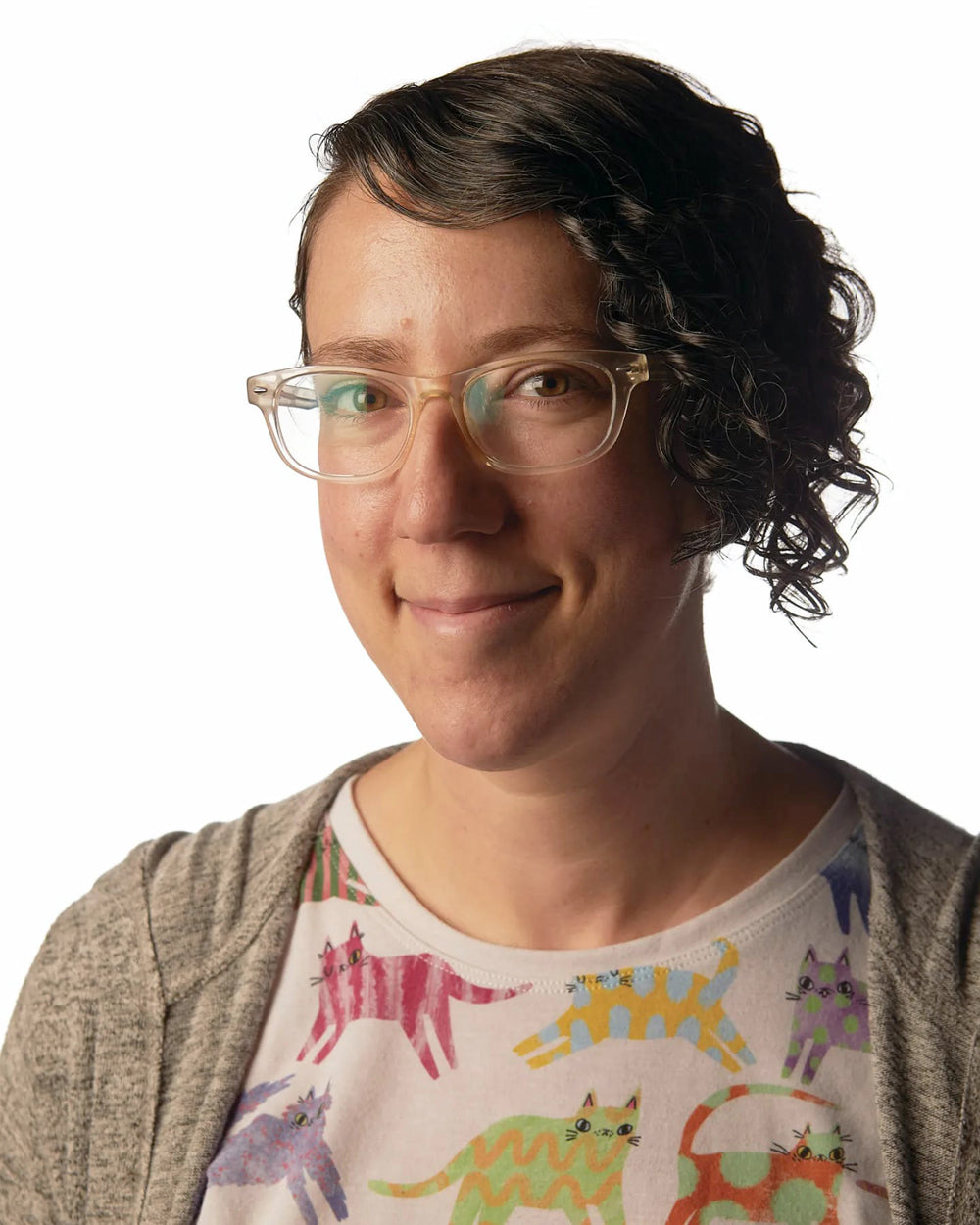 Hi! 👋 I'm Kira, owner/sole proprietor of Kira's Pet Shop.
I started sewing pet accessories in 2015 as a way to help fund my dog Eva's knee surgery. Since then, I've made and sold over 12,000 dog & cat collars on Etsy, at local vendor events, and at my brick & mortar cat-themed gift shop, Cat on the Corner.

Every single item is handmade to order in my smoke-free, pet-friendly home here in Catskill, New York. When I'm not working on KPS orders, you can find me at my gift shop, or catsitting for my fellow pet parents here in town.

Meet the fur family!
Monti

Monti was my first cat. We adopted him in 2012, after he was found as a stray at about a year old. He's the only boy in our fur family, but he's always been sweet and gentle, so he's adjusted well to each new sister that came after him.

Lily

Lily joined us in 2013, after she & her siblings were taken in by a small TNR program. She's a bit of a diva with the other animals, but she likes people and enjoys "ups": being picked up and hanging out on our shoulders.

Eva

Eva joined us as a puppy in 2014, after being found as a "sato" (street dog) in Puerto Rico & transported here to the US. When Eva needed knee surgery for luxating patella in 2015, I opened Kira's Pet Shop to help raise money for it.
Dottie

Dottie joined us by chance in 2015. I brought Eva to the vet for a nail trim one day, and they had foster kittens in the lobby. Dottie kept reaching out to me through the cage, while the vet staff said she & Eva looked alike and I "had to take her home". (Spoiler... I did)

Ruby

We adopted Ruby as a puppy in 2017, after she, her mom and siblings were all brought from Kentucky here to NY. The SPCA said she's a beagle/lab mix, and she often owns up to her original name ("Sassy")--but she's loves people and is a huge cuddle bug.

Mishu

Mishu, like Dottie, was another unplanned addition to our fur family. In 2018, the woman who'd fostered Lily posted a video of her new foster, a tuxedo girl with a silly head tilt. I couldn't stop watching this goofy kitten, so she came home with me and now she "helps" me prep orders.